Garbage Bin Rentals Regina
Commercial, Industrial & Residential Garbage & Storage Rentals
Garbage Bin Rentals Regina
Regina Waste and Storage Rentals
Looking to rent a mobile storage container or a garbage bin/dumpster?
Look no further. D & P Disposal is a local Regina business that specializes in garbage bin and mobile storage containers. We come to you.
Commercial, Industrial & Residential Rentals
Garbage Bins in Various Sizes to Meet Your Project's Needs
With most any home clean-up or renovation project, a bin rental is essential. Garbage and storage pups help ensure safety and cleanliness.  Keep your job site, yard, and commercial property clean by using our disposal bins.
We pride ourselves on our friendly and efficient services.
Recycling and environmental sustainability have always been top priorities for us. We intend to maintain this trend well into the future. By offering the greatest size range of disposal bins in Regina.
We are able to provide you with the ideal eco-friendly services for your respective needs.
Acceptable Materials and Applicable Fees
DP Disposal Regina
D & P Disposal & Storage
Portable Storage, Dumpster & Garbage Bins Rentals
Phone: 306 539 9360
Summer

7 days a week 8:00 am – 8:00 pm

Winter

Monday to Sat 8:00 am – 5:00 pm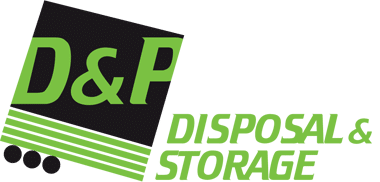 D&P Disposal & Storage is a Regina-owned and operated garbage bin and mobile storage unit/pup rental business established in the fall of 2013.
Since then we have been providing courteous professional affordable rental service to the residents and businesses of Regina and the surrounding area.
Regina Garbage Bin & Storage Pup/Container Rentals