Rent Garbage & Mobile Storage
Commercial, Industrial & Residential Rentals
Rent Mobile Storage or Garbage Dumpsters
Regina Waste and Storage Rentals
Looking to rent a mobile storage container or a garbage bin/dumpster?
At D&P Disposal & Storage, we provide courteous professional affordable solutions. For your self-loading waste bin rentals or recycling needs. If you need a bin to clean out your basement, garage, tear off an old roof or any kind of remodeling of your home or business D&P Disposal & Storage can help. Give us a call at 306-539-9360 or email us.
Doing renovations? Need temporary storage?
If you need a garbage bin for a home or business renovation … you might also need a Storage Bin to keep valuables out of the way.
D&P Disposal & Storage or Regina provides mobile storage unit to store your furniture and keep it close by or we can haul it to our security gated compound until your renovations are complete. They are also quite handy for smaller moving jobs you can load at your own pace.
They measure (16'x8'x7.5) storing capacity of 1024 cubic. feet.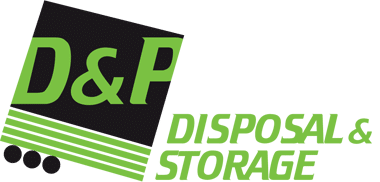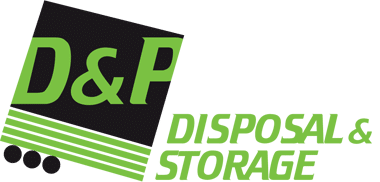 10 Yard Garbage Dumpster
A 10 Yard Garbage Bin / Dumpster is easier to load.
It is less than a meter tall (2.5 feet).
3.66 M long (15 feet)
2.44 M wide (8 feet)
14 Yard Garbage Bin
A 14 Yard Garbage Bin / Dumpster is deeper in height
Height – 1.5 M (5 feet)
Width – 2.5 M long (15 feet)
Length – 4.5 M wide (15 feet)
20 Yard Garbage Dumpster
A 20 Yard Garbage Bin / Dumpster is best for large construction/renovation projects.
Height –
Width –
Length –
Plan your Garbage Dumpster Loads.
When you need to rent a dumpster/garbage bin … ask yourself, what do I need it for?
When you rent a garbage bin, there is the cost of the rental and the cost of the landfill fees when we take it there for you.
The Regina Landfill accepts a range of materials. Including commercial and resident waste. The price to leave loads at the landfill are based on weight and some are based on items.
Some special waste items have no charge.
Soil materials from excavations and recoverable materials such as:
concrete (clean)
dirt (clean)
asphalt (clean)
crushed granite (clean)
If you need to rent a garbage dumpster for just the above items, then you will have no other costs than the garbage bin rental.
If you have the above items and more items such as appliances or standard waste. Then make a plan where you load the dumpster with the items that have no dumping cost. Then on the second trip, load it with the items that do have a charge.
For a full list of items at the Regina Landfill, visit the City of Regina website.
Residential
Commercial
Industrial
Institutional
Renovations
Construction
Roofing / Re-Roofing
Industrial
Firewood
Sand, Gravel, Soil, Hauling Dry Material Recuperation
No Property Damage (oil drips or heavyweight)
Container Customer Agreement:
Customer is responsible for any and all damage to containers on site.
No paints
No chemical products
No propane
No hazardous materials
D& P Disposal Hours
SUMMER HOURS
7 days a week
8:00 am – 8:00 pm
WINTER HOURS
Monday to Saturday
8:00 am – 5:00 pm